THE MINDFULNESS EXPO SCHEDULE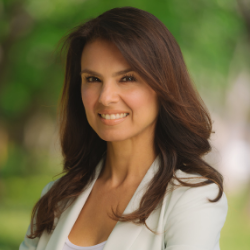 10:15 AM – 10:45 AM
ROOM 203 A
How to Discover Your Purpose
Join Mindfulness Expo founder Michelle Zarrin in this workshop titled "How to Discover Your Purpose." The workshop will begin a welcome to The Mindfulness Expo. Michelle will share some logistics about the event.
Then she will guide you through the process of discovering your purpose. She will be joined by a special guest speaker, Aseret Bibo, who followed Michelle's guidance in a workshop many years ago, and set to follow her heart, and into her purpose. In a full circle moment to come to The Mindfulness Expo, Aseret will share with you how she became a healer, and is now an exhibitor at the event with her spa: Moon Flower Healing Spa.
Audience members will then we asked to set their intention for the day ahead.
And the workshop will end with book giveaways and bags of prizes.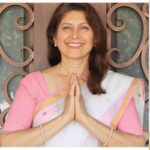 11:00 AM – 11:50 AM
ROOM 203 A
Ayurveda: The Complete Science of Health and Happiness
Ayurveda offers us a lifestyle that will prevent illness. allow us to age more gracefully and live more mindfully. This knowledge provides specific guidelines that not only create a strong foundation for our physical and mental health but also for the health of the planet and harmony in our relationships.
Every person on the planet needs to know this sacred knowledge so that we can live to our fullest potential and create a better future for the next generation. Come, let me introduce you to this science of life in a way that will inspire you to take more responsibility for your health and happiness.
This treasure chest of ancient wisdom contains the knowledge of yoga, breathwork, meditation, food as medicine, aromatherapy, body therapies, sound therapy, energy healing and herbal medicine and many other ways to restore balance within and around us.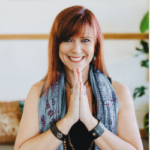 11:00 AM – 11:50 AM
ROOM 203 B
Yoga Off the Mat: Understanding the 8 Limbs of Yoga
In today's modern society and world, many people associate yoga primarily with physical fitness; and, although yoga asana can offer many amazing health benefits to the physical body, this is just the beginning of the countless benefits a yogic lifestyle brigs to those who practice. The eight limbs of yoga, which first appeared around 250 BC in the book The Yoga Sutras of Patanjali, beautifully outline specific directives on how to live an abundant and meaningful life. In this immersive workshop & discussion, we will define and outline each of the 8 Limbs of Ashtanga Yoga, including the Yamas and Niyamas. As a group, we will discuss how these ancient directives apply to our modern world and how, when practiced, can transform and deepen our individual lives tremendously. Finally, participants will be given practical and useful daily tools to help them implement and practice the 8 limbs of yoga.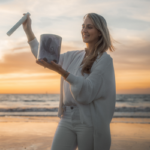 11:30 AM – 12:30 PM
ROOM 204 A
YOGA ROOM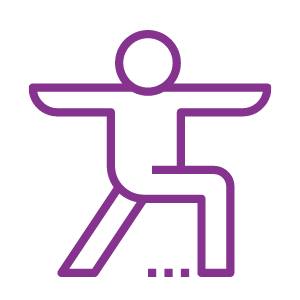 In this class, you will be guided through a relaxing meditation with the sounds of the alchemy singing bowls to bring you back to your natural state of being, where you can experience inner peace, bliss, and pure unconditional love.
As I guide you on a relaxation meditation, your body and mind will naturally relax and surrender to the crystalline sounds, taking your brain to a theta brain wave (deep state of relaxation, meditation and healing). During the entire journey, the sounds of my alchemy singing bowls will open the gateways for connection to your Higher Self.
Sound bath is the easiest form of meditation, where you will journey with the soothing sounds of the singing bowls to calm down your thoughts, relax your body, unlock blockages, release trauma and bring you back to your inner peace.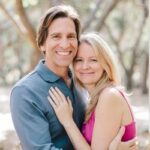 12:00PM – 12:50PM
Room 203 A
Start in the Heart: 3 Keys to Magnetizing Love
Christina McMahon and Darrin Kagele
Learn how to magnetize love the mindful way! What if you could START your search for a loving partnership in an expanded, open heart – the richest ground for love to grow and blossom? How different would that be from using your mind to navigate dating (self-doubt, over-thinking, reactivity)? In this talk, Christina and Darrin will introduce three key ways to bring a uniquely heart-centered approach to your quest for romantic partnership – from inner prep, to outer steps in the dating world, to staying the course even in the face of breakups and setbacks. When you lead with your heart, you open the cosmic gateway to the love you have always desired. While this talk is designed primarily for conscious singles seeking love, we will be leading several guided practices to take you straight into a happy, heart-centered place. So regardless of your relationship status, everyone will benefit!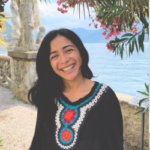 12:00PM – 12:50 PM
ROOM 203B
El Poder de Tu Voz// Own Your Story, Own Your Voice
Luisa Fernanda Gualy Garcia
BILINGUAL WORKSHOP: ENGLISH AND SPANISH   Own your story, own your voice is a workshop where we will be exploring the connections between vulnerability, our unique voices, and building confidence. Our story is directly linked to owning who we are as a whole, with both the shadow and the light. All of it makes us who we are and we are loved and worthy as a whole. This principle will guide the experience.
This is intended to be a mindset AND somatic experience. Rooting this exploration in our bodies.
The workshop has four parts. In part I, we will begin with a gentle exploration and discussion around the questions:
What is "one's story"?
What is vulnerability to each of us?
Is there a connection between vulnerability and our own story?
In part II we'll explore our stories or narratives about ourselves through a light/shadow work:
What are the parts of you that you put in the light? What are those that you put in the shadows? The spoiler alert here is that our shadows are sources of great inner power and can make our voices raise louder.
In part III we will practice giving a voice to all those parts of ourselves, trying out different voices. Through this exercise we'll release some of the emotional charge attached to this narratives. At the end of this practice we will cool down, coming down to our bodies, using movement to re-ground.
Finally, in part IV we'll do a free writing exercise with the intention of integrating the aftermath of the experience. Participants will then be guided to write down a statement through which they chose one of their shadow/growth opportunities and turn it into a power affirmation for themselves, bring it to light.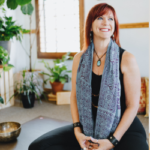 12:30PM – 1:30PM
Room 204 A
YOGA ROOM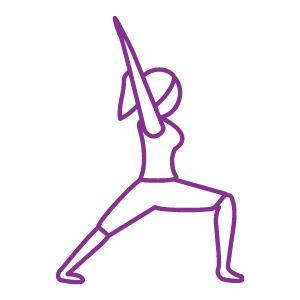 Yoga and Breathwork for Trauma Release
Based on the research and understanding that trauma lives within the tissues of our physical body, this deep but gentle (Yin inspired) yoga sequence will guide students through yoga asana and deep breathwork intended to release the areas where trauma is primarily stored in the body; the hips, psoas, iliacus, lumbar spine, shoulder, chest and heart. As students are being gently guided through this sequence, they will also receive useful information on the nature of stored trauma and how, through conscious movement and breatwork, we can begin to release our trauma and open the spaces of of bodies for love and abundance.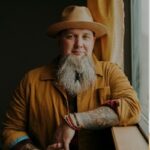 1:00 PM – 1:30 PM
ROOM 203 B
Meditating with Mala: Nature, Neurodivergence, and Developing an Adventurous Practice
I want to teach people what mala beads are and how they can assist a mindfulness meditation practice. In particular, I want to explore how to incorporate mala beads into breathing meditation and how mala beads can help people with different forms of neurodivergences – ADHD, ASD, SPD, and other forms of neurodivergence – to deepen their meditation practice. Mindfulness meditation is essentially about training the mind to rest in non-attachment. By focusing on the breath, we observe our perceptions, feelings, and thoughts as they arise and faid away, but continued focus on the breath can often be a struggle. Introducing mala beads can further help center the observing mind during meditation, helping the meditator to remain in a place of non-attachment.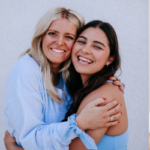 1:30PM – 2:30PM
ROOM 204 A
YOGA ROOM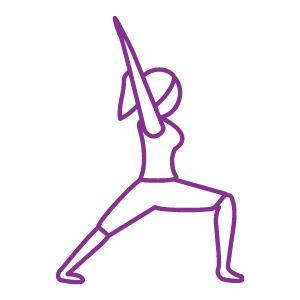 Jillian Tuttle and Samara Thiessen
An upbeat, vinyasa flow focused on the hips and opening up the heart. Move with your breath in these deep stretches, back bends and sequences that build heat and are both invigorating and FUN. All to the beat of your favorite hip-hop and R&B tracks. Warning: playlist might have you busting into an impromptu dance.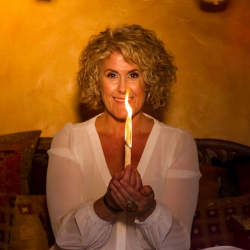 2:00PM – 2:50 PM
ROOM 203 A
Tools for Energetic Clearing
We all have missing pieces of ourselves. Whether from past lives or the present. These missing pieces can cause us to not fully know ourselves or to be fully present. By retrieving these pieces of our soul, we can connect deeply to our purpose on the planet.
Everything that has ever happened to us creates a memory imprint on our light body – Shaman Isabella
Learn energy medicine techniques for clearing your light body and creating energetic boundaries.
Learn how to meditate in our 8th Chakra
I will give a group Soul retrieval & light healing. During this Soul retrieval, you will bring back a missing piece of yourself. The piece you have been waiting for to help you understand yourself and your path fully.
Using techniques from the Andes mountains and the Amazon jungle I will give a group healing at the end.
This workshop runs 45-50mins.
I look forward to meeting you all and assisting you in your spiritual growth.
~Shaman Isabella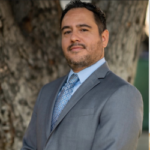 2:00PM – 2:50 PM
ROOM 203 B
The 5:1 Mindset: Creating powerful mental health habits in under 5 minutes or less
Having five or more positive emotions for every negative strengthens resilience, self-discipline, and emotion regulation (Fredrickson & Losada, 2005). 1:1 ratios or lower are related to emotional disorders and make it difficult to develop SEL skills. We'll share three 5-minute routines that create this ratio in students and adults:1. Mood and energy enhancers, 2. Fueling purpose, and 3. Reframing. These are grounded in CBT, NLP, and cognitive neuroscience. Handouts and curriculum will be given.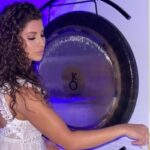 2:30PM – 3:30PM
YOGA ROOM
Room 204 A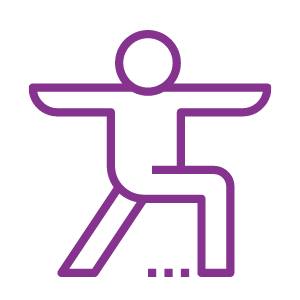 One Love Self Love Sound Bath
Hearing is our most primordial sense. Even in utero, humans hear the outer world. Sound baths are a conduit to our inner, higher self. Dhyani has found that as the tones reverberate through air, they penetrate our beings, transforming our spirits and helping us achieve inner peace. I use multiple sound healing instruments such as; wind gongs, planetary gongs, quartz crystal bowls, Tibetan bowls, drums, chimes and more.
Benefits Include
Reduced stress
Fewer mood swings
Lower blood pressure
Lower cholesterol levels
Better pain management
Reduced risk of strokes and coronary artery disease
Improved sleep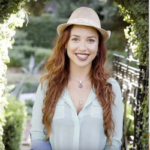 3:00PM – 3:50PM
Room 203 A
Instantly Cultivate Self Love & Self Esteem in any Moment
My intention is to provide you a toolbox in your pocket to access your greatest potential within.
Together we will discover the deepest bliss inside blooming higher and higher.
Using Tools that have brought me up from the darkest of valleys.
In community, with powerful brothers and sisters that only enhance this experience.
As well as how we can do that for each other. It is a frustrating place when we are not in this alignment.
Invite your friends, and get ready to be transformed.
Now its time to reach our greatest potential!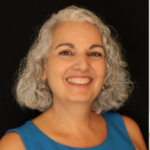 3:00PM – 3:50PM
Room 203 B
Mindfulness eating involve the process of eating in a very specific way that affect our health.
We should consider:
* The source of the food ( where is it coming from, how was it grown, how was it treated, how was it made).
* The ingredients of the food ( list of ingredients in process food and herbicides pesticides, hormones and other things in unprocessed foods).
* How we eat the food ( On the run or with attention).
* What is our mood when eating or cooking.
This and more will affect our health.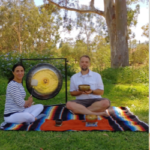 3:30PM – 4:30PM
Room 204 A
YOGA ROOM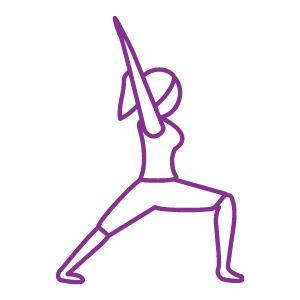 Community Well Being: Yoga, Sound Bath and Meditation
Mona Ness and Bob Incitti
A collaboration between Mona Ness & Bob Incitti, To honor and encourage the gathered community and their inner scared which brought them to this moment. We will share tender self reflection and empowered intentional group collaboration. Our focus is to maintaining an open heart for our experience as they arise with tender communal support. We have come together to offer practices which include Sound, Movement, Silence & Reflection.
Timeline:
Introduction 5 min
Stretching and Breathing 12 min.
Drumming and Movement 12 min.
Soft movement into sitting & laying down 5 min.
Body Scan Meditation into Sound Bath 20 min.
Dedication / Closing 5 min.