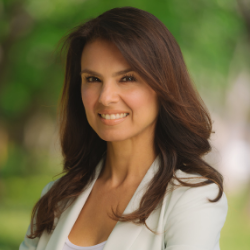 10:15 AM – 10:45 AM
ROOM 203 A
Understanding Vulnerability
Join Mindfulness Expo founder Michelle Zarrin in this workshop on vulnerability. The workshop will include:
The myths of vulnerability
Leading expert Brene Brown's meaning of vulnerability
A group exercise on compassion and vulnerability
Attendees will walk away with a perspective on vulnerability that will allow them to connect on a deeper level with those around them.
Also, Michelle will highlight some exhibitors at the expo, and share with you the work they are doing.
And the workshop will end with giveaways of books and other prizes.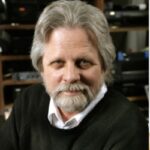 11:00 AM – 11:30 AM
ROOM 202 A
Ancient approaches to meditation techniques from various cultures have shown us key elements necessary to achieve deeper states of consciousness and self-awareness. We now have new understandings of the inner workings of the brain and nervous system during these deeper states with advanced research.
Using advanced QEEG brain-mapping systems, next-generation real-time HRV monitoring of the Sympathetic/Parasympathetic zero stress zone: Homeostasis, we can pull back the curtain of just what goes on "under the hood" during advanced states of meditation and "mindfulness."
This presentation covers an overview of the scientific use of brainwave entrainment to shift states of consciousness by altering brainwave patterns with sound waves… both for healing and for advanced meditative states. We cover the overall concept of aligning Vibroacoustic, full-body vibration technologies with synchronized brainwave entrainment technologies for a fuller "Mind-Body" integration approach to Mindfulness and Meditation as a new model of human function.
We will also cover an overview of the anatomy and physiology of brainwaves and brainwave entrainment, how different brainwave patterns are associated with specific states of consciousness and the science and technology of Binaural Beats and ancient forms of using sound to change consciousness (Bowls, Tingshaws, Gongs, Chant, Drumming).
Hold on to your mind as we journey into the heart of consciousness expansion, brainwave states, 3-D processing, Primordial Sounds and the future of high-tech sound work.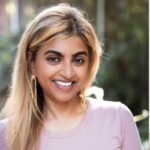 11:00 AM – 11:50 AM
ROOM 203 A
Vedic Astrology and Tarot: A Fusion of Two Ancient Wisdom Traditions
Vedic Astrology and Tarot are both ancient systems of divination that have been used for centuries to gain insights into the future and the self. While they are distinct practices, there are some similarities between the two.
One of the most obvious similarities is that both tarot and astrology use symbolism to represent different aspects of human experience. The tarot deck is made up of 78 cards, each with its own unique image and meaning. Vedic Astrology, on the other hand, uses the positions of the planets, stars, and other celestial bodies to create horoscopes that can be interpreted to reveal insights about a person's personality, relationships, and life path.
This workshop will explore the intersection of Vedic Astrology and Tarot. We will begin by an overview of the basics of Vedic Astrology, including the signs of the zodiac, the planets, and the houses. We will then examine the themes of the major and minor arcana of the tarot. We will spend the remaining time focusing on how the two are integrated for readings, with a live reading for an audience member.
By the end of the workshop, participants will be fascinated with the connection between Vedic Astrology and Tarot. They will have a deeper understanding with the belief that there is a connection between the microcosm (the individual) and the macrocosm (the universe). In other words, both tarot and astrology believe that the events and circumstances of our lives are influenced by larger forces, such as the movement of the planets or the patterns of energy that exist within the universe. Together, they are powerful tools that influence our self awareness and transformation, providing us the ability to make better decisions and live more fulfilling lives.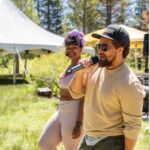 11:00 AM – 11:50 AM
ROOM 204 A
YOGA ROOM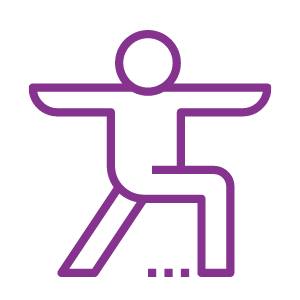 Dorian's Live Neosoul and Yoga Feat. Christina of Thick Girl Yoga LA
Dorian, neosoul Artist and Christina Wherry
Participants will move through a fully embodied yoga flow led by Christina Wherry owner of THICK GIRL YOGA LA, while grooving to energizing conscious neosoul music with live vocals by indie singer Dorian. Finger-snapping, toe-tapping and invigorating freestyle dance breaks along with unplugged segments with Dorian sharing the life experiences that inspired his songs as you flow is what to expect during this body positive celebratory soulful serenading experience. Dorian's vocal stylings/messages in his music have been compared to India Arie, Erykah Badu, John Legend and Stevie Wonder. All levels welcome!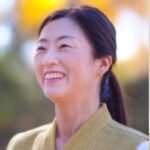 11:30 AM – 12:20 PM
ROOM 202 B
Tools for a Life of Coexistence: Embracing Meditation and Earth-Centered Consciousness
In this transformative workshop, we draw inspiration from the profound wisdom found in Ilchi Lee's acclaimed book, "The Art of Coexistence." The workshop delves into the essence of coexistence and harmony by exploring meditation as the path to discovering the mind and the Noble Desire Within.
Participants will engage in immersive meditation practices and self-reflection exercises to internalize these powerful principles of coexistence and earth-centered consciousness. By the end of the workshop, attendees will be empowered to become agents of change, contributing to the collective mission of creating a peaceful, sustainable world where all living beings can thrive. Together, we can awaken the latent potential within ourselves and inspire a global movement towards coexistence, healing the Earth and building a brighter future for generations to come.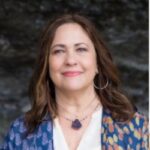 12:00 PM – 12:50 PM
ROOM 203 A
Journey Through a Past Life
Using Dolores Cannons Method of Group Hypnosis, I will guide everyone in the workshop through a visual practice to get their senses activated. Taking them in and out of awareness is a technique that deepens their trance. This is still considered a light hypnosis, yet very effective in groups. Participants will journey through a past or future life and be taken through various important days in the past life. They will see their past family, their occupation, and more.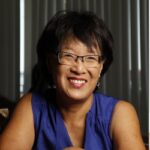 12:00PM – 12:50 PM
ROOM 202 A
Are you Sick of Feeling Stressed, Tired, Just Okay?
Resetting Your Blown Fuses
Releasing Frozen Stress Patterns
Reconnecting Mind, Body and Soul
Rejuvenating, And Feeling The Awesome
In this workshop, you'll experience how New Times have brought us New Modalities that deliver results quickly and efficiently.
By integrating western and eastern medical science, and working simultaneously in the physical, emotional and mental level through the nervous system,
*The Body Organization puts your fuses back in, and
*AYM (Active Yoga Meditation) keeps them from going out.
You'll get powerful information to make a shift!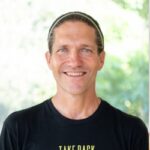 12:30PM – 1:20PM
Room 204 A
YOGA ROOM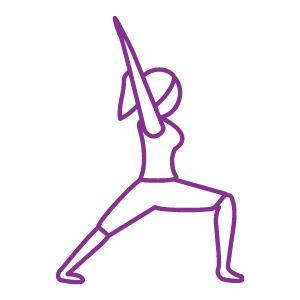 This Qigong class will be accessible to all levels of practice. Energy will be activated through body shaking, tapping, and joint opening movements. Then we will circulate energy throughout the body through a gentle flow for harmonizing the energy in our body. Then we will accumulate energy through postures and breathing. Participants often feel a sense of physical invigoration and more calm and centered mind.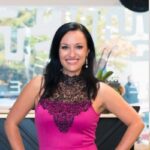 12:30PM – 1:20 PM
ROOM 202B
Sync Your Cycle With Your Business & Life
Women naturally possess a beautiful monthly cycle, one that stays with us even into menopause. The problem is, we live in a world that tells us to constantly go-go-go, and this goes against our nature. Not only can this impact us health wise, but it's also not the best or most fruitful way to run our business or personal life. In this presentation, you'll learn the best times in your menstrual cycle to be out and about networking and connecting, and when it's best to be in planning, strategizing, and intuitive mode, based on your cycle. Don't worry if you've hit menopause – we'll talk about ways to cycle sync during this freeing part of life, too. Along with learning best ways to support your business and personal life, you'll also learn the best ways to support your hormones, too.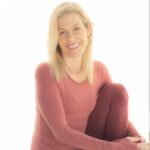 1:00PM – 1:50 PM
Room 202 A
Mixed Up to Fixed Up in 4 Weeks
Mindfulness is all about personal transformation… from where we are now to where we want to be and the kind of healthier and happier lives we want in the future. If that sounds simple, good, because it's not hard if we know how to get there. Remember also that fitness is not just physical. It's emotional, mental, even spiritual for many people. It's mind AND body. In this workshop we'll learn how to:
1-Clean and Clear away old habits, negative thoughts and the weights that bring us down…
2-Plan and Plant the changes we want in our lives…
3-Witness and Watch those changes unfold…
4-Reap and Repeat to make sure the changes we're making become cornerstones for growth in our lives.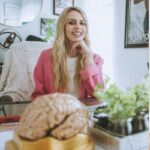 1:00PM – 1:30 PM
ROOM 203 A
Simple Ways to Shift into Flow State
I will be explaining the harmful effects of stress on the nervous system keeping you in beta brain wave. What simple steps you can do to shift into alpha brain wave flow state. Then I will go through a group experiential of the shifts which shift you into Alpha Flow state. Then have a handout for participants to use the techniques at home to better their nervous system functioning.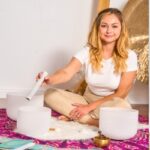 1:30PM – 2:20 PM
ROOM 202 B
Harmony of Healing: Reiki & Sound Workshop
Unlock the transformative power of energy and sound in our immersive "Harmony of Healing: Reiki & Sound Workshop." Embark on a journey of self-discovery and holistic healing as we combine the ancient practices of Reiki and the therapeutic potential of sound to create a harmonious and deeply rejuvenating experience.
Overview:
Reiki and Sound Healing are two ancient healing modalities that have stood the test of time, aiding countless individuals in achieving balance, emotional release, and profound relaxation. In this workshop, we blend the essence of these powerful practices to amplify their collective potential, guiding you towards a state of inner harmony and renewal.
What to Expect:
Introduction to Reiki: Learn the foundational principles of Reiki, an ancient Japanese healing technique that involves the transfer of universal life force energy through the gentle laying of hands. Understand the concept of energy flow in the body and how Reiki promotes physical, emotional, and spiritual well-being.
The Power of Sound Healing: Discover the healing properties of sound and vibrations on the mind and body. Delve into the science behind sound therapy and understand how different frequencies can positively influence our energy centers, promoting deep relaxation and stress relief.
Reiki and Sound Synergy: Explore the synergy between Reiki and Sound Healing, understanding how their combined application can create a more profound and harmonizing healing experience. Discover how sound enhances the flow of Reiki energy and facilitates emotional release, allowing for a more transformative healing process.
Guided Group Reiki Session: Experience the soothing and balancing effects of Reiki during a guided group healing session to help you connect with your inner self, release blockages, and foster a sense of peace and well-being.
Sound Immersion: Immerse yourself in a mesmerizing sound bath, where you will receive the vibrational frequencies of singing bowls, ocean drum, chimes, and other therapeutic instruments. Feel the vibrations penetrate deep into your being, promoting relaxation, clearing energy pathways, and promoting healing from within.
Chakra Alignment: Learn about the seven major chakras and their role in maintaining overall health and vitality. Experience a unique combination of Reiki and sound to balance and harmonize these energy centers, leaving you feeling revitalized and aligned.
Practical Techniques: Acquire practical tools and techniques for incorporating Reiki and Sound Healing into your daily life for continued self-care and emotional well-being.
Who Should Attend:
This workshop welcomes everyone, from beginners curious about energy healing and sound therapy to experienced practitioners seeking to deepen their understanding of the synergistic effects of Reiki and sound. Whether you're seeking personal growth or aiming to integrate these healing modalities into your professional practice, this workshop offers valuable insights and experiential learning.
Join for a transformative journey of self-discovery and healing, as we embrace the Harmony of Healing: Reiki & Sound Workshop. Awaken your inner healer and step into a world of profound serenity and holistic well-being.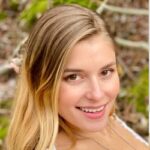 1:30PM – 2:20PM
ROOM 204 A
YOGA ROOM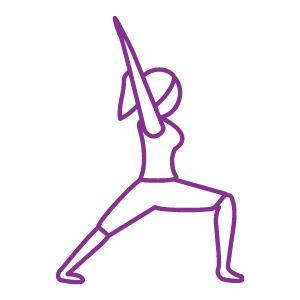 Guided Meditation and Sound Healing with Tibetan Singing Bowls
Take a moment for yourself and join me for a truly rejuvenating experience with a guided meditation and sound therapy session. Relax and let go as we begin with a guided meditation that will gently ground, center and calm your mind and body. The session will then move into a beautiful sound bath using my 7 chakra Tibetan singing bowls, each emitting sounds and vibrations specifically tuned to the 7 chakra energy body systems. You'll be taken on a journey of revitalization and deep relaxation, allowing any tensions and stresses to simply melt away. As the soothing sounds of the singing bowls fill the room, you'll feel a sense of peacefulness and tranquility wash over you. With each resonant tone, your body will unwind and your mind will become still, allowing for a truly meditative experience. Allow yourself to be transported to a state of pure relaxation and rejuvenation with this transformative sound therapy session. Book your spot now to experience the benefits of this unique and blissful journey.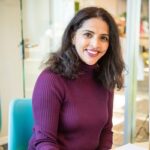 2:00PM – 2:50 PM
ROOM 202 A
Learn the Art Of Letting Go! Rangoli: Ancient Indian Mindful Sand Art Session
The whole world talks about being mindful but finally here is a workshop to practice mindfulness incorporating all seven pillars of mindfulness through ancient Indian dot art called Rangoli. Taught by Vani Shiroor the founder of Doturminds , a certified Mindfulness practitioner who has taught 80 hours of classes in the past 2 years both online and in person to people of all ages.
This workshop is offered in 2 stages.
Stage1 – Symmetric Dot Art practice with pencil [Later you can sign up for weekly online classes]
Stage 2 – Sand Dot Art [Later you can either attend in person sessions or order a kit and jump on zoom]
In this workshop you are :
Introduced to the 7 pillars of mindfulness.
Short history of the ancient Indian Sand art "Rangoli"
A short pencil art practice to teach how we can create this dot art interlaced with breathing allowing you to become present.
A Sand art practice teaches you to slow down, incorporate the 7 pillars of mindfulness and learn the art of letting go as we brush off the art at the end.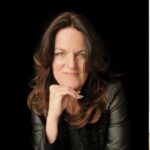 2:00PM – 2:50 PM
ROOM 203 A
Three Simple Practices to Transformation
Did you know that our minds generate thousands of thoughts each day, with a majority being negative and repetitive? These thoughts shape our lives, often leading to misguided and destructive self-talk that we accept as truth. But there's a way out.
With raw stories of self-discovery plus a FREE recording of the teachings, join us for an enlightening talk on P.E.R.L.O.V.E, a straightforward and transformational set of mindfulness and meditation practices. We'll focus on the first part of the formula, P.E.R. where we train the mind. We PLEDGE to observe our thoughts until it becomes habit, then EVALUATE our negative patterns and behaviors, and finally RECOGNIZE them as they come up in our daily lives.
These three simple practices form the basis for our mental transformation. It starts with just six minutes a day.
As a bonus, we'll also touch on the second half of the formula where we open our hearts. We LOCATE the space between our thoughts, OPEN our hearts, VEST in what we find there, and EXPAND beyond our conditioned limits. In L.O.V.E. we uncover the most genuine part of ourselves – our true nature.
Don't miss out on this LIFE-CHANGING EXPERIENCE!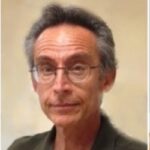 2:30PM – 3:00 PM
ROOM 202B
Transmission – A Meditation for the New Age
Transmission Meditation is a very simple yet powerful meditation, is always free, and is compatible with any other spiritual practice or none. It is the combination of two yoga's. Both karma yoga, the yoga of service, and laya yoga, the yoga of the chakras — the energies, helping move positive change on the planet. Either is a powerful mode of advancement. Together they are incredibly powerful. With consistent Transmission Meditation, you can make the same kind of spiritual advance as in 10, 15, perhaps even 20 years of ordinary meditation. And also serve to improve your personal karma in a potent way. Come to this power point presentation and discussion and learn about Transmission Meditation.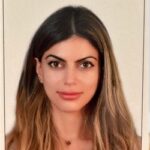 2:30PM – 3:20PM
YOGA ROOM
Room 204 A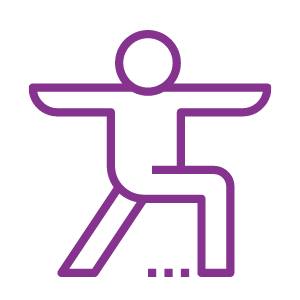 Yoga for relaxation (Yin yoga)
With Short Sound Bath Session at the End
An all levels slow paced class focused on stimulating deep connective tissues and joints. Postures will be held passively for 2-5 minutes using deep breaths to ease into the pose. Postures are designed to release and relax the body and encourage physical, mental, and emotional relaxation. Benefits include increased focus, relaxation, flexibility, and recovery.
We will conclude the class with a short sound bath session, for deeper relaxation.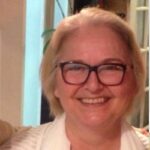 3:00PM – 3:30PM
Room 202 A
Igniting the Light of Peace for the World
As life itself is speeding up and creating all sorts of challenges, finding and sustaining inner peace is absolutely essential. It is more than ever necessary to also share this peace with the world and therefore, in honor of the International Day of Peace – September 21, this time will be dedicated to celebrating peace together, by finding ways to ignite it within the self and for the world.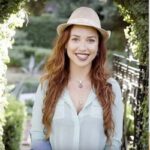 3:00 PM – 3:30 PM
ROOM 203 A
Cultivating Self Love, Longevity, Anti-Aging and Self Esteem in the Body, Mind and Skin
We will begin with practices to radiate with our maximum potential. Radiating self confidence, self esteem, self love. Thus magnifying our intimacy with self and others. We will do this by exploring Mind, Body, Skin practices. Equipping you with a tool box to carry into your life there will be interactive activities. We will talk about why we age, and what makes us look older. Our largest organ represents the health and comfort we feel inside. Bring paper and pen to take notes. Plus, we will be giving away $100 dollars worth of prizes for attending.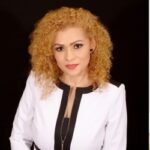 3:30PM – 4:20PM
Room 202 B
3 Secrets To Change Your life
SPANISH WORKSHOP:
The workshop is about sharing three secrets that can change a person's way of thinking to a more positive one. The audience will learn what is trauma and what are cognitive distortions. They will also learn a technique that can help them change their life starting now.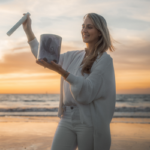 3:30PM – 4:20PM
Room 204 A
YOGA ROOM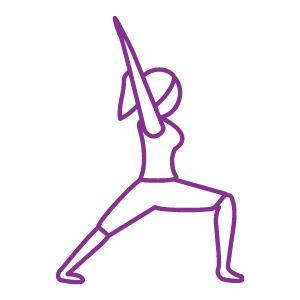 In this class, you will be guided through a relaxing meditation with the sounds of the alchemy singing bowls to bring you back to your natural state of being, where you can experience inner peace, bliss, and pure unconditional love.
As I guide you on a relaxation meditation, your body and mind will naturally relax and surrender to the crystalline sounds, taking your brain to a theta brain wave (deep state of relaxation, meditation and healing). During the entire journey, the sounds of my alchemy singing bowls will open the gateways for connection to your Higher Self.
Sound bath is the easiest form of meditation, where you will journey with the soothing sounds of the singing bowls to calm down your thoughts, relax your body, unlock blockages, release trauma and bring you back to your inner peace.