THE MINDFULNESS EXPO SCHEDULE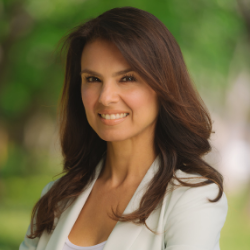 10:15 AM – 10:45 AM
ROOM 203 A
How to Incorporate Daily Self-Care Apart from Relaxation
Join Mindfulness Expo founder Michelle Zarrin in this workshop titled "How to Incorporate Daily Self-Care Aside From Relaxation." The workshop will begin a welcome to The Mindfulness Expo. Michelle will share some logistics about the event.
Then she will guide you through daily tools for self-care, aside from relaxation. While baths and long walks can help reset us, she will share more profound tools for long-term mental and emotional health. Topics she will go over include setting boundaries, food intake, forgiveness and time management.
An exhibitor highlight will be shared.
And the workshop will end with book giveaways and bags of prizes.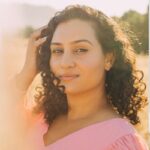 11:00 AM – 11:50 AM
ROOM 203 A
Manifestation and Past Life Healing
Having trouble turning your desires into reality? Did you know energy from your past lives can block your desires from manifesting? In this workshop you will learn how to read your past lives, heal them, and call your energy back so that you can manifest with ease and start living the life of your dreams. Aside from deep healing and greater awareness, you will effortlessly access your clairvoyance and become deeply grounded.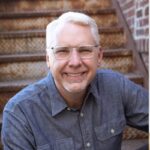 11:00 AM – 11:50 AM
ROOM 202 A
Superconscious Manifesting: Create the Life You Long For One Conversation at a Time
Every relationship is an ongoing conversation. Unless we want to keep having the same conversation over and over again, we must become aware of the stories we tell ourselves, heal our subconscious, and begin communicating from deep within our Superconscious.
If you've struggled with feeling misunderstood…
If you're hesitant to ask for what you truly deserve…
If you're tired of ongoing conflict in your life…
If you're ready to create the life you truly long for…
Now is the time to start having Superconscious Conversations!
Whether you're a business leader, team member, parent, or friend, you have the opportunity to initiate conversations that cultivate health, hope, and healing in your life and the lives of others.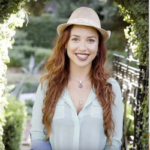 11:00AM – 11:50AM
Room 202 B
Cultivating Self Love, Longevity, Anti Aging and Self Esteem in the Mind, Body, and Skin
Today, we will be performing at our maximum potential of radiance and youth. Radiating self confidence, self esteem, self love. Thus magnifying your intimacy with self and others. We will do this by exploring Mind, Body, Skin practices. Equipping you with a tool box to carry into your life there will be interactive activities. We will talk about why we age, and what makes us look older. Our largest organ represents the health and comfort we feel inside. Bring paper and pen to take notes.
Plus, we will be giving away $100 dollars worth of prizes for attending.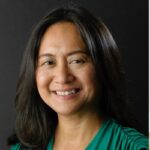 11:30 AM – 12:30 PM
ROOM 204 A
YOGA ROOM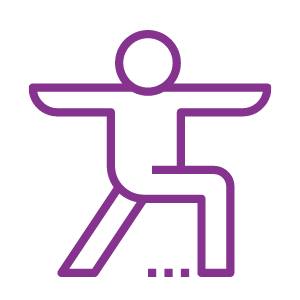 Shaking Off Stress, Anxiety & Trauma Through Tremoring
In the workshop, I will teach TRE (Tension & Trauma Releasing Exercises) — an effective technique to release stored stress, anxiety and trauma from the body that have been accumulated from our daily lives, prolonged stressful situations and traumatic life experiences.
I will guide attendees through a set of simple stretches and exercises with a purpose to activate tremors (a healing vibration) that will help relieve the deep muscular tensions where the body holds memory of stress. TRE helps connect with the body and the mind by being conscious about our physical sensations and inner chatter.
I will incorporate simple exercises of self-inquiry, self-touch and self-compassion to help attendees reach a deeper level of relief and freedom from their stresses. The experience of this self-care tool is unique for each individual.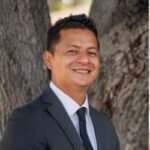 12:00PM – 12:50 PM
ROOM 202 B
The 5:1 Mindset: Creating powerful mental health habits in under 5 minutes or less
Having five or more positive emotions for every negative strengthens resilience, self-discipline, and emotion regulation (Fredrickson & Losada, 2005). 1:1 ratios or lower are related to emotional disorders and make it difficult to develop SEL skills. We'll share three 5-minute routines that create this ratio in students and adults:1. Mood and energy enhancers, 2. Fueling purpose, and 3. Reframing. These are grounded in CBT, NLP, and cognitive neuroscience. Handouts and curriculum will be given.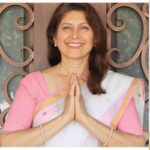 12:00 PM – 12:50 PM
ROOM 203 A
Food and Mood: Dietary approaches to making the mind calm, alert and balanced
Ayurveda has long recognized the relationship between the mental and physical effects of various foods and the condition of the person who eats a particular food as well as when, where, and how that food is consumed. I will explain how food affects our mental state and how to use Ayurvedic principles to stabilize and balance the mind. There will be a brief introduction to Ayurveda with a deeper focus on the concepts that relate to the relationship between food and mental health. I am excited to teach you this powerful knowledge of how food affects our thoughts and emotions and consequently these then shape our words, actions impacting our relationships and ultimately our experiences in life. You know how food affects your physical health but imagine if you knew how important food is for the mind! You will be more mindful of what you put in your mouth. Come learn what to eat, what to avoid and why.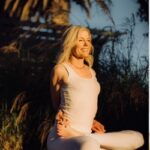 12:30PM – 1:20 PM
Room 202 A
Mixed Up to Fixed Up in 4 Weeks
Mindfulness is all about personal transformation… from where we are now to where we want to be and the kind of healthier and happier lives we want in the future. If that sounds simple, good, because it's not hard if we know how to get there. Remember also that fitness is not just physical. It's emotional, mental, even spiritual for many people. It's mind AND body. In this workshop we'll learn how to:
1-Clean and Clear away old habits, negative thoughts and the weights that bring us down…
2-Plan and Plant the changes we want in our lives…
3-Witness and Watch those changes unfold…
4-Reap and Repeat to make sure the changes we're making become cornerstones for growth in our lives.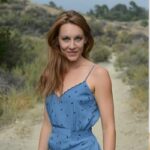 12:30PM – 1:30PM
Room 204 A
YOGA ROOM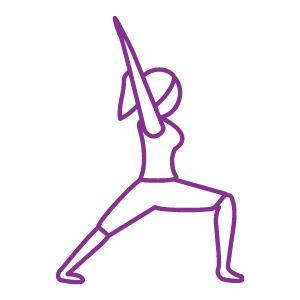 Experience Mantra Moves the class – A journey between the body, breath and the mind. This is your chance to Be Here Now, to dive deeper into your physical, mental and emotional self. Through physical movement and powerful mantras you will build energy, release negative thought patterns and reshape your life. It's not just about creating a better body it's about creating a better life.
This feel good flow combines elements of dance, yoga + Pilates with positive mantras for a complete mind-body experience.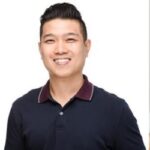 1:00PM – 1:30 PM
ROOM 203 A
The 3 T's of Stress – Thoughts, Traumas, & Toxins
Stress is the root cause of our society's health concerns. We experience them in 3 different ways; our thoughts (mental trauma), physical trauma, and toxins (our food, product usage, and environment). We will be discussing how these stressors affect us physiologically and learn how we can better adapt to them through daily exercises of breathing, movement and specific Chiropractic care.
I will be speaking and demonstrating about exercises including: spinal hygiene for daily mobility and breathing techniques to decrease stress and improve posture!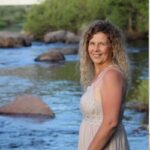 1:00PM – 1:50 PM
ROOM 202 B
Generational Healing®: Healing your Ancestors and Family
Have you ever wondered how your family got to be the way they are today? Do you see patterns in yourself from your mother or grandmother being passed on to your own children?
What if you learned that the pain in your back, your knee, the physical weight that you carry or the constant headaches are due to an ancestor's unhealed trauma that your genetics still carry? That would be a revolutionary breakthrough and a relief in understanding where the source of your physical, mental or emotional pain comes from.
YOUR ANCESTORS PAST EMOTIONAL PAIN IS STORED WITHIN YOUR DNA
Scientists now understand how the genetics of your ancestors effect your physical, emotional and mental behavior and patterns. Trauma experienced by earlier generations can influence the structure of our genes, making them more likely to "switch on" negative responses to stress and trauma.
Hormones and glands at any age can be affected by past abuse and trauma. You inherit these genes from your ancestors, they can cause you to struggle emotionally or physically today with issues. These experiences can be healed.
Every family holds pain, sadness, guilt, shame and beliefs that don't support the person you are today. Releasing these inherited patterns that are passed on generationally frees you to express and experience who you are now.
Director of Operations for Generational Healing® International, Crystal Rasmussen, will be at the expo facilitating Generational Healing® sessions and sharing more information about how to awaken your spiritual gifts, heal family trauma and communicate with the Earth's Ancestors.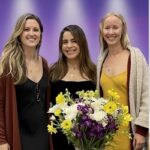 1:30PM – 2:20 PM
ROOM 203 A
The Art of Initiation: When Self Help Isn't Enough
Rachel Miller, Lorraine Pimienta and Whitney Larson
Spirituality is meant to put us back in touch with our true essence of Joy, Love and Spirit. However, without a clear path, it's easy to get lost in the multitude of healers, therapists and self-help advice and remain in a cycle of suffering. The Modern Mystery School offers a complete path of progression using the ancient art of Initiation to anchor spiritual energy into our physical form, allowing us to break unhealthy cycles once and for all. In this talk we will cover the history of initiation, its benefits and discuss the core initiations of the Lineage of King Salomon. We look forward to sharing this information with you that has the potential to open new possibilities in your life!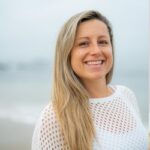 1:30PM – 2:30PM
ROOM 204 A
YOGA ROOM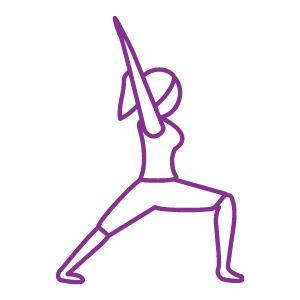 Intro to Chakras and Mental Health
Class will consist of 10 minutes of chakra explanation and 45 minutes of Vinyasa flow.
We will start with a short introduction to the chakra system and how each chakra relates to an aspect of mental health. We will then look at how each of the chakras align with Maslow's Hierarchy of needs. We will discuss how when a chakra is blocked, it can create stuckness in different aspects of our lives and relationships, even leading to mental health symptoms. The class follows with a vinyasa flow through the chakra system to open and activate each chakra in order to promote more balance and mental clarity. The class ends with a guided savasana.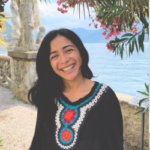 2:00PM – 2:50 PM
ROOM 202B
Luisa Fernanda Gualy Garcia
SPANISH WORKSHOP:   Own your story, own your voice is a workshop where we will be exploring the connections between vulnerability, our unique voices, and building confidence. Our story is directly linked to owning who we are as a whole, with both the shadow and the light. All of it makes us who we are and we are loved and worthy as a whole. This principle will guide the experience.
This is intended to be a mindset AND somatic experience. Rooting this exploration in our bodies.
The workshop has four parts. In part I, we will begin with a gentle exploration and discussion around the questions:
What is "one's story"?
What is vulnerability to each of us?
Is there a connection between vulnerability and our own story?
In part II we'll explore our stories or narratives about ourselves through a light/shadow work:
What are the parts of you that you put in the light? What are those that you put in the shadows? The spoiler alert here is that our shadows are sources of great inner power and can make our voices raise louder.
In part III we will practice giving a voice to all those parts of ourselves, trying out different voices. Through this exercise we'll release some of the emotional charge attached to this narratives. At the end of this practice we will cool down, coming down to our bodies, using movement to re-ground.
Finally, in part IV we'll do a free writing exercise with the intention of integrating the aftermath of the experience. Participants will then be guided to write down a statement through which they chose one of their shadow/growth opportunities and turn it into a power affirmation for themselves, bring it to light.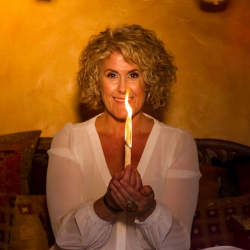 2:00PM – 2:50 PM
ROOM 202 A
Tools for Energetic Clearing
We all have missing pieces of ourselves. Whether from past lives or the present. These missing pieces can cause us to not fully know ourselves or to be fully present. By retrieving these pieces of our soul, we can connect deeply to our purpose on the planet.
Everything that has ever happened to us creates a memory imprint on our light body – Shaman Isabella
Learn energy medicine techniques for clearing your light body and creating energetic boundaries.
Learn how to meditate in our 8th Chakra
I will give a group Soul retrieval & light healing. During this Soul retrieval, you will bring back a missing piece of yourself. The piece you have been waiting for to help you understand yourself and your path fully.
Using techniques from the Andes mountains and the Amazon jungle I will give a group healing at the end.
This workshop runs 45-50mins.
I look forward to meeting you all and assisting you in your spiritual growth.
~Shaman Isabella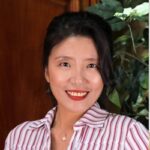 2:30PM – 3:00 PM
ROOM 203 A
Calm Your Mind with Gemstones and Pearls
31% of U.S. adults experience anxiety in some forms in their lifetime. This statistic is too high for maintaining a peaceful and a calm mind. Some symptoms include stress, fear, worry, negative thinking, insomnia, lack of focus, just to name a few. In this workshop, you will learn:
1. What is an authentic peaceful mindset
2. How to maintain your inner peace
3. Ways of finding peace of mind
4. How gemstones can play an important role for maximizing your higher consciousness
Come and join me to elevate yourself to a higher vibration and higher frequency experience with ease.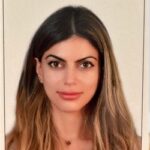 2:30PM – 3:30PM
YOGA ROOM
Room 204 A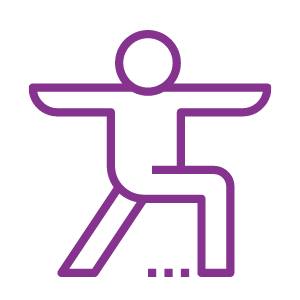 Yoga for relaxation (Yin yoga)
With Short Sound Bath Session at the End
An all levels slow paced class focused on stimulating deep connective tissues and joints. Postures will be held passively for 2-5 minutes using deep breaths to ease into the pose. Postures are designed to release and relax the body and encourage physical, mental, and emotional relaxation. Benefits include increased focus, relaxation, flexibility, and recovery.
We will conclude the class with a short sound bath session, for deeper relaxation.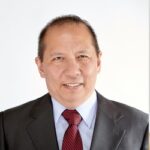 3:00PM – 3:30PM
Room 203 A
Six Elements of Well-Being (MotiCube)
A unique meditation workshop with instructions of how anyone could develop the six elements of well-being for prosperity and success. The six elements are: Spiritual, Physical, Time, Emotional, Mental and Reality which correspondingly answers the questions of: Who?, What?, Why?, When?, Where?, Why? and How?. The meditation's effectiveness centers on being organized, simple but meaningful using symbols from a MotiCube. Having its origins from angelic spirit guides, ultimate goal is the achievement of ascension, with the gift of spiritual awareness. Join us in an exciting guided meditation journey of your true self and control your destiny.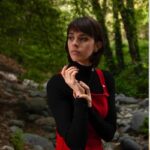 3:00PM – 3:30PM
Room 202 A
Healing from Trauma Through the Faerie Realm
As a child, I experienced sexual and emotional abuse resulting in a terrible struggle with PTSD and C-PTSD. My deep connection to the faerie realm helped me process my traumas and gain much needed support and love as I reconnected to my inner child. This speech will be a combination of diving deep into faeries, as well as sharing the powerful realizations I've had that fostered my healing. Some examples of these realizations are as follows: Faeries are masters of the in-between. There is good in the bad, and bad in the good, which has allowed me to find purpose in my traumas and overcome feelings of violation. Their playful, mischievous nature allowed me to find comfort in play and exploration, both of which I became completely disconnected from. Connecting with faeries through dance was also a powerful tool. Movement heals our bodies at a physical level, while also allowing us to embody a specific energy, ultimately aiding in the alignment to it. I will also discuss ways to connect to the faerie realm, and how they may already be helping us day to day.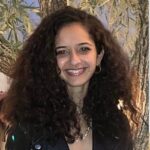 3:00PM – 3:30PM
Room 202 B
Stepping Into The Authentic You
Stepping Into The Authentic You is about rediscovering, and retaining, your deepest, truest self as you move through your everyday life. We will talk about and reconnect to your True Self, outside the noise of the world around you. When you make space for your deepest desires, you bring confidence and clarity into your being, and begin to move through the world with ease and joy.
Together, let's learn to recognize our doubts, worries, and fears that are holding us back from living our fullest lives. Our fears have protected us and held us safe, but we are ready to shed them to move forward in the world fully, and authentically. Join me if you're willing and ready to step into authentic you, to live your fullest potential – NOW.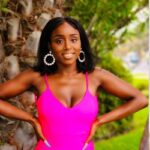 3:30PM – 4:30PM
Room 204 A
YOGA ROOM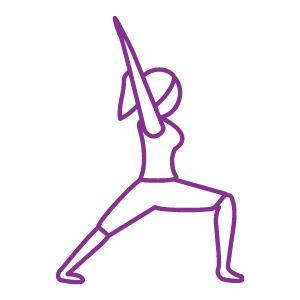 A pranayama Breathwork session followed by a healing & relaxing sound bath experience. I am a certified sound therapist and breath work practitioner with over seven years experience holding space for others during their spiritual journey and transformation.
The session consists of:
Part A-The Sound Bath
A Sound Bath is a live, immersive, meditative experience which works acoustically on your brain, body, and soul. As you sit or lie down with eyes closed, sound vibrations wash over you, taking you on an expansive inward journey. Similar to meditation, sound baths stimulate your parasympathetic nervous system. You'll leave feeling relaxed, centered, energized, and uplifted. Sound Healing is an ancient-modern practice which comes in many forms across all cultures.
Part B-A four by four breathing technique to cultivate vitality and calm
I am offering an hour session comprising of a 30 minute breath work and guided meditation, followed by a sound bath session using the following instruments:
1. Crystal bowls
2. Gongs
3. Chimes
4. Bells
5. Shamanic Drums
6. Rainsticks and More